Eunice MuliKids Egerton University Graduate!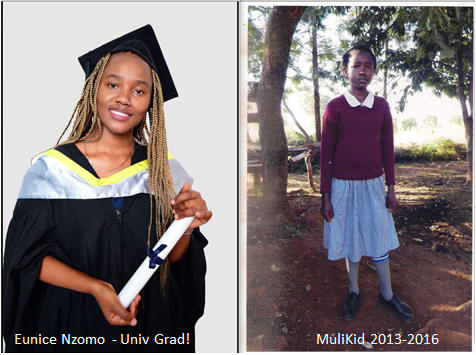 Eunice is one of our 1st MuliKids who went on to graduate from University!
MCIEP sponsored Eunice 2013-2016 and she graduated from Egerton University in 2022. Eunice is now working in accounting and administration and we are so very proud of Eunice, making the most of her MuliKid High/Secondary School scholarship and going on to graduate University!
Join us in congratulating Eunice on her wonderful accomplishment!